Crawling in the mud the army style.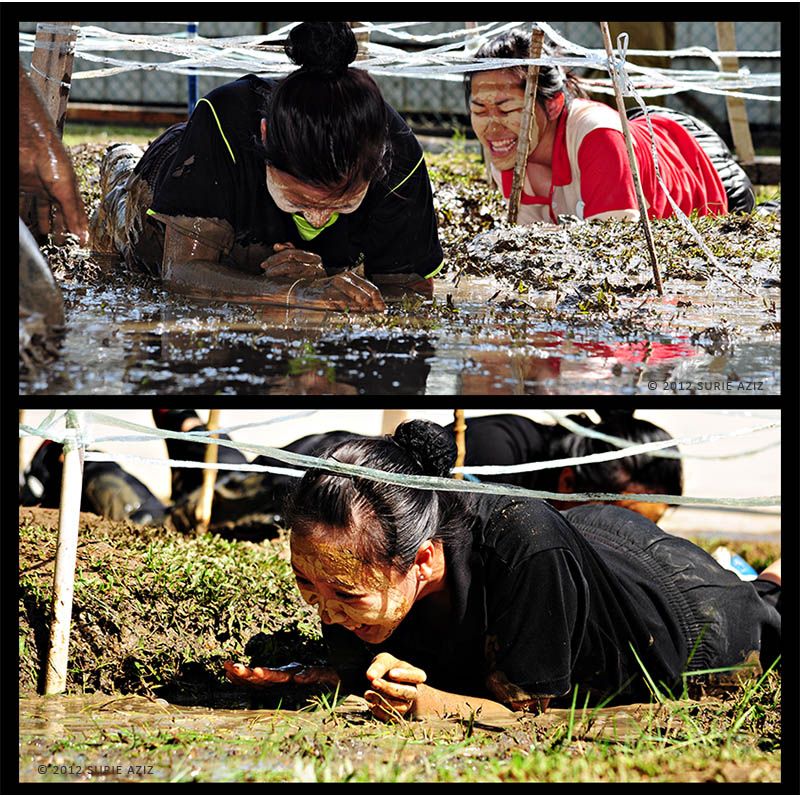 They are in the mud but they are laughing all the way....hahaha

An orientation programme they sure will remember for the rest of their lives....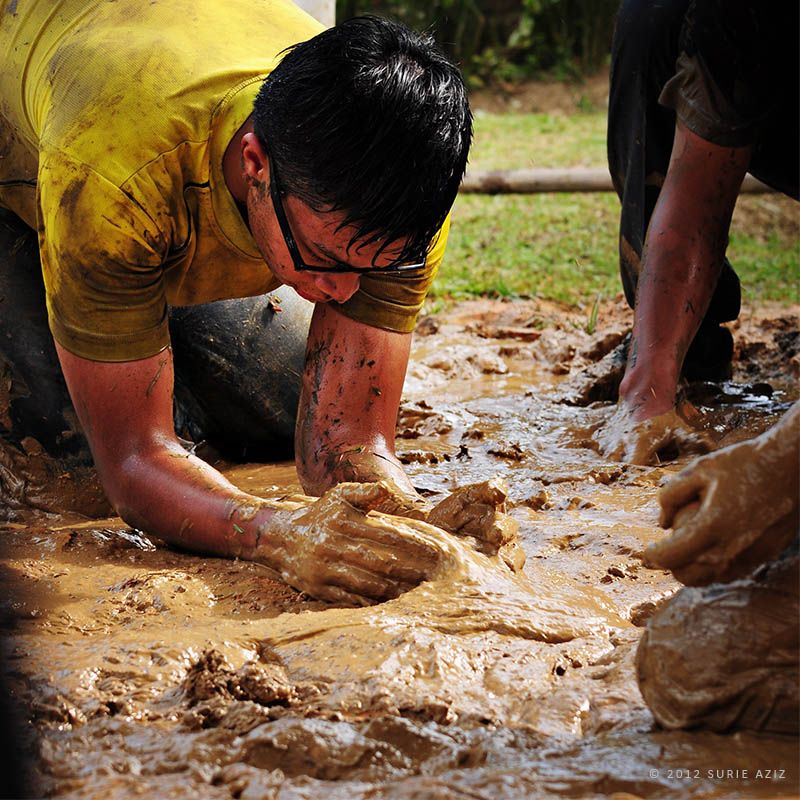 In this task, they were required to find a few marbles buried in slimy sticky yummy muddy mud. This student looked totally lost in his mind while feeling and playing with the mud. I wonder what was he thinking about? a tiredness.....?


Oh yess, off all activities, this is I love the most where the group of students formed a human pyramid which should withstand a few minutes of ticking 'rain'....a good photo opportunity...

Every face deliver an expression and each expresion tells a slightly different feeling of story. Can you guess what were inside their minds?
I would love to be on top....hua hua hua.....
But the foundation always receive the highest challenge. I love the photo on the right. He was trying to withstand everything and at the same time enjoying every moment.

Dirtiest people at the moment...with happy smile on their faces...there you go guys...!!

Pre-University orientation programme for the new students intake of 2012/2013.

Nikon D90 with Nikkor 55-300mm
Location : SMK Datuk Peter Mojuntin, Penampang, Sabah, Malaysia